Pairing is the moment when gita senses and identifies your body so that it can follow you. Once paired, gita follows you while walking.
gita can only be paired with a single person at a time.
Each time you walk with gita you will need to pair with it again. Because Piaggio Fast Forward respects your privacy, we do not store any data that would identify you.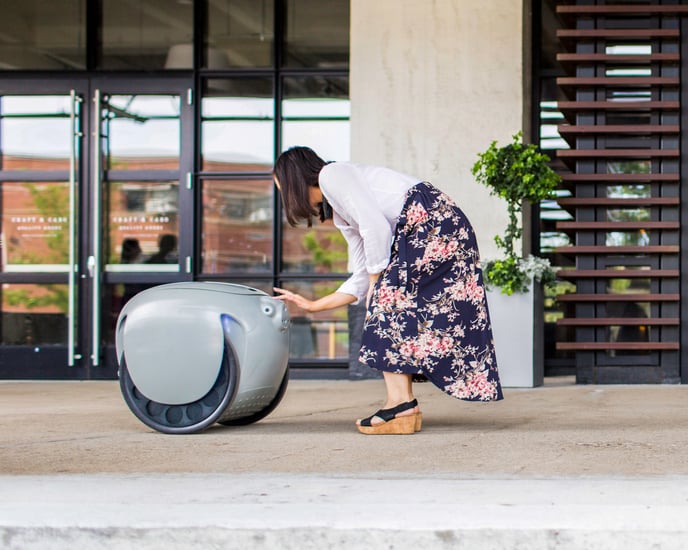 While paired, it is possible gita will "lose" you for a few moments. In these moments, gita will attempt to seamlessly re-pair with you without missing a beat. However, if gita is unable to pair back with you automatically, gita will notify you with added sound and un-pair. You will need to pair with gita again before you can continue your walk.