First-of-their-kind cargo carrying following robots.
Through the simple touch of a button, our robots pair to and follow you while carrying your gear (up to 40 pounds with gita and 20 pounds with gitamini).
The cargo bin can be locked with the mygita app and is equipped with a phone charging port.
Both models' bins are available in two versions: A lidded bin comes standard with and Open Organizer Bins without the lid are available for purchase for carrying items that may extend beyond the height of the bin itself.
They move at up to 6 mph and go up and down 16 degree inclines.
gita's battery supports up to 4 hours of continuous walking and will fully recharge in less than 2 hours. gitamini's battery supports an even more impressive 7 hours of continuous walking (or up to 21 miles) with the same 2-hour charge time.
gita and gitamini are designed for outdoor and indoor hands-free operation in a wide variety of settings; cities, offices, homes, suburban communities, and everywhere in-between.
gita and gitamini's lightweight, rounded shape and soft plastic body make them generally safe when used in accordance with the Safety Instructions.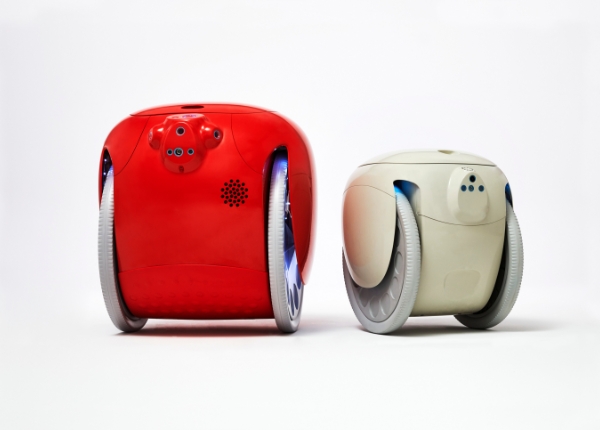 gita and gitamini use cameras and sensors (and radar technology in gitamini's case) to follow their user while avoiding obstacles.
Note: These cameras are only used for gita's physical tracking and therefore do not record pictures or videos.
They're intuitive: gita utilizes a 2-button interface, where gitamini uses an even simpler single button interface.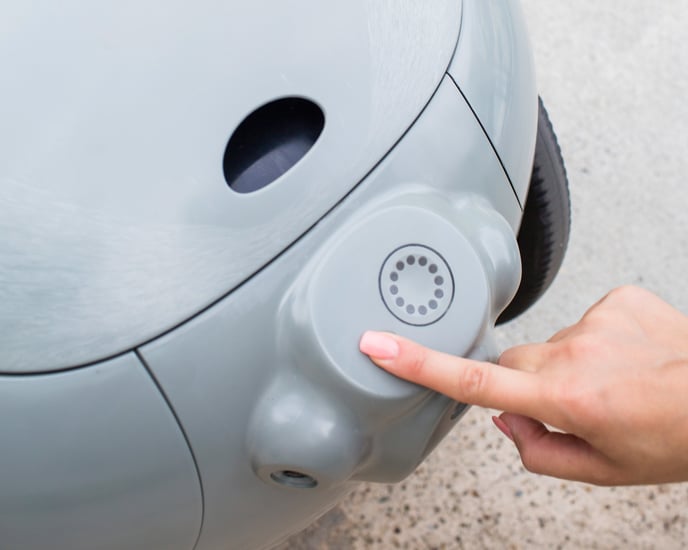 They use their colored wheel lights and unique sounds to communicate current state and speed.
They have headlights that automatically turn on and off depending on the ambient light level.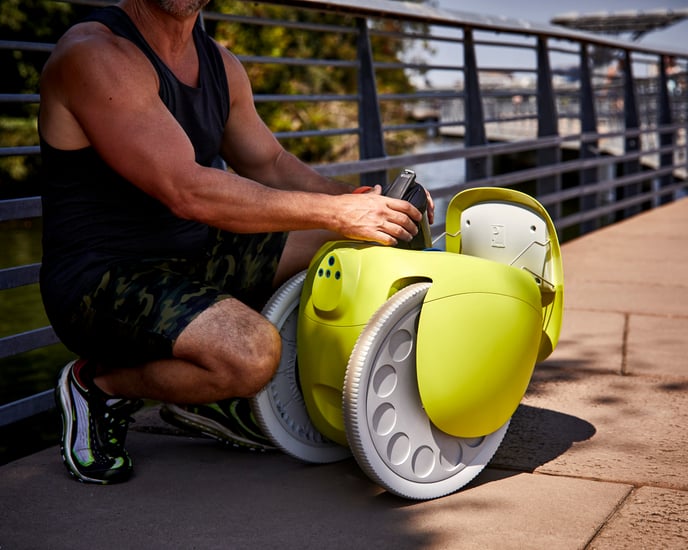 The mygita app is available for iOS and Android smartphones. It is required for gita and gitamini's operation and adds advanced functionality (security, information, and support) as well as over-the-air software updates.
Bluetooth wireless technology allows you to stream music from your smartphone to gita's speaker. *Not applicable for gitamini
gita (jee - tah) is Italian for "short trip."