Follow is gita's core functionality. All you have to do is stand in front of gita and touch the Pair/Unpair button while gita is in Ready mode.
gita then pairs with you and follows you as you walk while differentiating you from fellow pedestrians using its cameras and sensors.
gita is designed to match your pace up to the speed of 6 miles per hour. It decelerates when you slow down and accelerates when you speed up. All the while, it maintains a dynamic following distance of between 3 feet (at slow walking speeds) and 5 feet (at brisk walking speeds).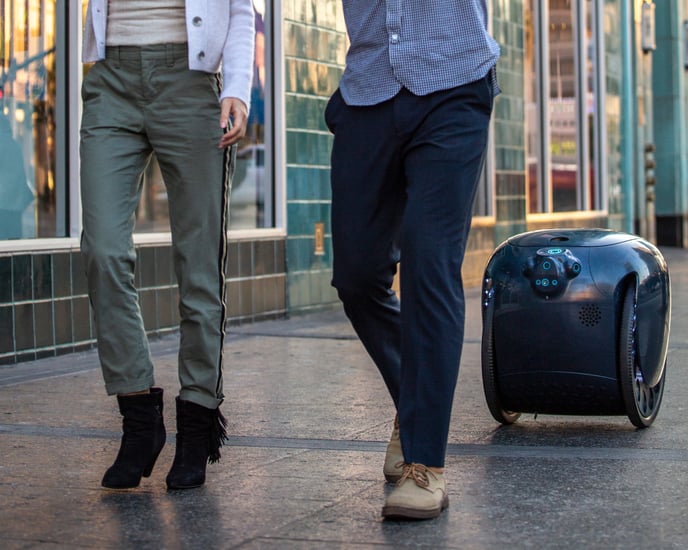 gita changes to Ready when you end Follow by touching the Pair/Unpair button.
gita has the ability to follow a person of 3 feet or taller, making it usable by almost anyone, including those with mobility impairments.
gita uses cameras and sensors for its following capabilities instead of GPS, allowing it to follow users both indoors and outdoors with ease. gita's cameras are only used for tracking its user and never take pictures or record video.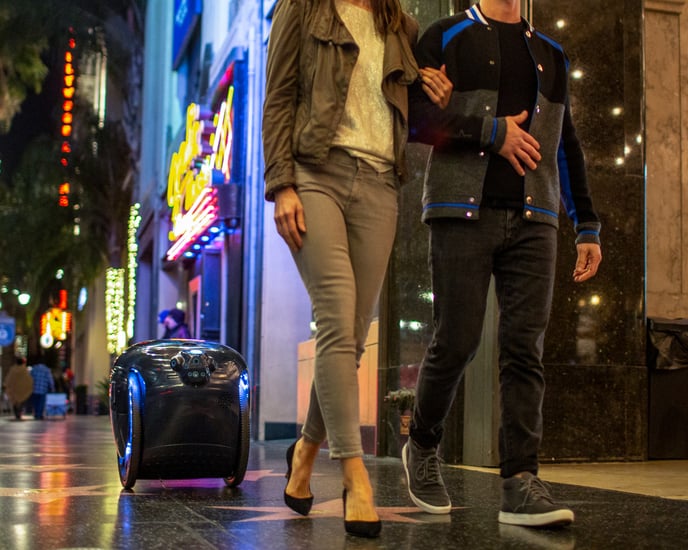 gita can travel on the hard surfaces that you typically encounter on roadways, sidewalks, pathways, and in commercial and residential buildings. Grass and carpets don't usually pose any difficulties for gita. However, gita isn't designed to travel on soft surfaces such as sand, snow, or mud.
gita is designed for ADA compliant environments where curb cuts exist at street crossings. It cannot climb curbs or stairs and we don't recommend traveling down curbs with gita. Use your common sense to avoid drops. See more Safety and Best Practices.